Management
Mr. Rajeshwar Mishra (CHAIRMAN EMIRITUS)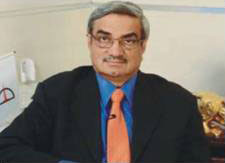 Mr. R. Mishra, a metallurgist from BITS and AMP graduate from Harvard Business School (Boston, USA) is a globally reckoned name in the field of management having over 40 years of professional experience of which over 18 years as CEO of Indian companies and MNC in China. He has in-depth insights into the subject through several management development programmes (MDP) at IIMA, IIFT, TMTC, NITIE. He had been regular to Harbinson-Walker, USA after his initial trainings in refractories recharge and technical services in early 70s. Mr. Mishra's successful career is marked by rich experience of over 40 years in the field of refractories and steel with Industry giants like Tata, and JV of Arcellor Mittal. Today, he is a respected panellist on international business and economic forums on Indo-Sino business. He is known for his leadership, high ethical values and philanthropic views.
He was the chairman of various committees of India Refractory makers Association and has the distinction of leading the international business delegations, till he shifted to China as CEO of the JV. Mr. Mishra got the patent for High Alumina Roof Lining for EAF in 1975, a rare achievement then.
He is an expert on business school of perks. He has the passion to promote Indo-China Business/Trade and has been a face to help several Indian Industry Giants to put up JV in China. He was an active member of the group when Indian Prime Minister, Mr AB Bajpai visited China in 2003 and also when Chinese Prime Minister, Mr Wen Jaibao visited India in 2005.
He has the distinction of being a panellist on CCTV dialogue along with CCPIT Chief and also on CNBC, besides World Economic Forum in 2003. He was a Panelist in Global Bihar meet, along with Ex. President of India, late Dr. Abdul Kalam.
Mr. Mishra is an expert in globalization and leadership. He developed a Globalisation model in the refractories in 80's and navigated the company to be a Global Brand in its field.
A staunch believer of Ethics and Values Corporate Governance, he advocates for transparency in true spirit.
He is an active member of several associations and societies, prominent amongst them are – AIST (USA), IIM, IIC, American Ceramic Society, India Institute of Marketing Management, All India Management Association (AIMA).
A charitable trust christened after him, namely, "Rajeshwar Mishra Charitable trust" is dedicated towards philanthropic jobs. He has been felicitated with several awards and recognitions.
Navin Mishra (CHIEF MANAGING DIRECTOR)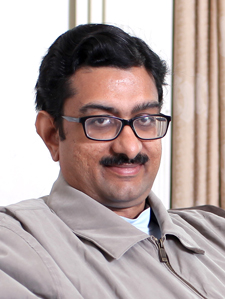 Mr. Navin Mishra is a first generation entrepreneur with extensive experience in the field of International Trading, Projects, Management and Commerce. He is a Commerce graduate with intensive training through several management development programs from the Indian Institute of Management, Calcutta. He has the Diploma on management teaching from Cambridge University.
He is an MBA in Finance.
He has actively participated in numerous seminars and workshops as speaker. He is a member of Indian Ceramic Society, the Institution of Engineers and the American Ceramic Society. He has been recipient of several prestigious awards including the Letter of Appreciation from the office of the Prime Minister, India.
He has co-authored several articles on Coal and Coke related contemporary subjects (Environment pollution and latest Technology) besides paper on retail marketing management.
He has been actively engaged in various projects and business promotions and has active participations in Forums like FICCI, ICC, CCPIT, AISITC.
Kamini Mishra, Director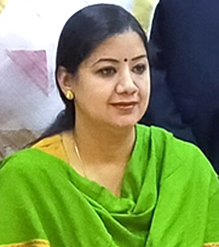 Ms Kamini Mishra is the founder of a wholly owned Chinese Foreign Enterprise in the SEZ of the Tianjin port city of the Mainland. She is also the Legal Representative and Head of Metallon China.
She comes from an industrial background where her father is Senior Vice President in an integrated Iron & Steel Mill and her brother is an industrialist in import-export for global ferrous and non-ferrous metals.
Ms Kamini, owing to her long time association with heavy industries and various business houses, as an accomplished professional is held at a high esteem, because of her integrity, credibility, and dedication to the Organisation. She is known for her conviction.
Although an INDIAN by birth, she is fluent in Mandarin. She spends her majority of time in Beijing & Tianjin. Ms Kamini, an NRI, also attended Seminars on invite from MOFCOM, CCPIT and other reputed bodies.
Ms Kamini holds a very strategic role as the Head of Finance and Administration. She is a member of the senior leadership team as well as a thought-partner. She leads and guides the core team in finance, business planning and budgeting, human resources, administration, and logistics. Her in depth knowledge of the commercial trading is trustworthy, accurate and far sighted. She ensures implementation of all necessary business policies and accounting practices, oversees administrative functions to ensure efficient and consistent operations as the organization scales.
She is one of the founders of Rajeshwar Mishra Charitable Trust.
Ms Kamini Mishra is very fond of listening to Chinese music and viewing Sports.
Mr Shri Prakash, Country Head

After a long stint of more than 3 decades in Tata Steel, he has joined Metallon Holding Ltd. A Commerce graduate from St Xavier's College, Ranchi and Law degree from Ranchi University has varied work experience in Marketing & Sales, Procurement, Logistics in Tata Steel. He has handled critical EPA contracts & its execution. In addition, he was the driving force for Product Development of Tata Steel's By-Products for commercial application.
He has been exposed to various trainings at Tata Management Training Center (TMTC), Pune, National Institute of Technical and Industrial Engineering (NITIE), Powai, Administrative Staff College of India (ASCI), Hyderabad, Xavier Institute of Management (XLRI) & TMDC both in Jamshedpur and has developed commercial acumen in Sales.
During his tenure in Tata Steel, he developed excellent rapport with Railways and other Government agencies. Recently he had the opportunity of meeting Mr Nitin Gadkari, Minister of Road, Transport and Highway and also Mr Suresh Prabhu, Minister of Railways in connection with product development of steel industry By Product.
A yoga practitioner for many years is also adventure loving person. He has hiked to Kailash Mansarover, Amarnath caves & Mount Everest base Camp. He has participated in Coastal expedition in India on bike and also participated in Kolkata Monsoon Car Rally representing Tata Steel.
Mr Hridaya Mohan, Advisor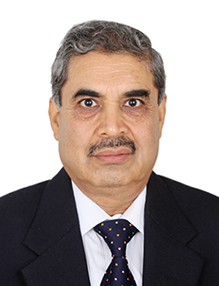 Mr. Hridaya Mohan is an acclaimed Global Supply Chain Expert influencing and transforming Corporate Houses to think, grow and operate their businesses, delivering their brand growth, revenue and Profit enhancement, Cost reduction while optimizing their efficiencies.
Mr. Hridaya Mohan has the expertise to work as a Strategic Business partner, building a supply chain with improved operations, cost control with unlocking new revenue opportunities. He has more than a decade of experience in developing and leading World Class Supply Chain Networking and Engaging the stakeholders towards achieving the strategic Objectives.
Mr. Hridaya Mohan is the Recipient of "Sir M Vishveshwarayya Gold Medal", A prestigious award by The Institution of Engineers (India) for Indian Steel Industry for paper titled "Benchmarking of Maintenance Practices in Steel Industry". He has bagged the Jawahar Award in 2006, (the highest Award for leadership excellence in SAIL), received the "Scroll of Honour" by The Institution of Engineers (India) for the excellent contribution to Engineering fraternity. In the year 2017, Indian Institute of Materials Management has honoured him as the 'Supply Chain Leader of the year'. So far, he has published more than fifteen papers in National and International Journals.
Mr. Hridaya Mohan, an Electrical Engineer by Profession, held the esteemed position of the Executive Director (Materials Management) at Steel Authority of India Limited, Bhilai Steel Plant before he superannuated in June, 2018.
He started his journey in the Textile Industry but driven by his enthusiasm, versatility, interest and charismatics personality he joined Operations, Steel Authority of India Limited, Bhilai Steel Plant and his story of triumph continued. His motivation, strong team building ability and sincere endeavor had brought in a turnaround of Bhilai Materials Management team. Under his efficient leadership, BSP could attain Global Standards in managing the Inventory levels. Even, because of his acumen and proficiency in Strategic & Business Development Functions, he had been selected as the Chief Representative, China and Mongolia, Steel Authority of India Limited, to head their office at Beijing, PR China during Apr'10 and Mar'16.
He enjoys working with challenges while converting them to a success story!