Continuous Casting (CCM)
Continuous casting, also known as strand casting, is the process where a metal is heated until it liquefies. The molten steel is solidified into a "semifinished" billet, bloom, or slab for subsequent rolling in the finishing mills. Molten metal is cast through a mold. The casting will keep traveling downward, its length increasing with time. New molten metal is constantly supplied to the mold, at exactly the correct rate, to keep up with the solidifying casting. The process has been developed for the production of steel, particularly modern steel plant which links steelmaking and hot rolling.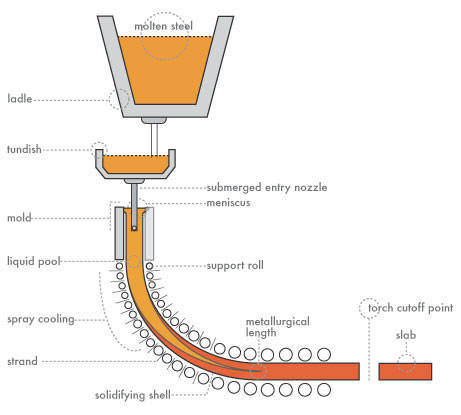 MHL deals with every stage of the Continuous Casting Projects and provides products related in the process.